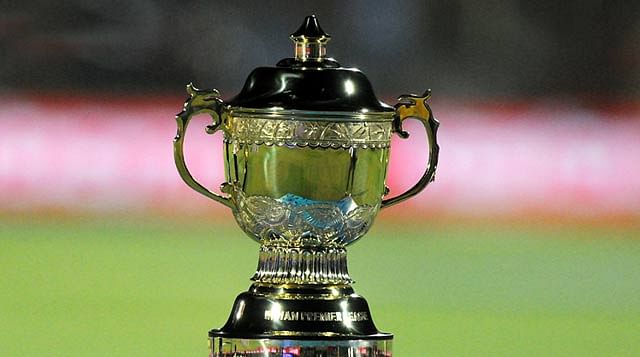 The Sanjeev Goenka-owned New Rising consortium and mobile phone manufacturer Intex have won ownership rights of the two new franchises in the IPL. New Rising have picked Pune as their home base, while Intex have opted for Rajkot.
New Rising bid Rs minus 16 crore while Intex quoted minus 10 crore in the reverse bidding process through which the new franchises were chosen.In a short media briefing, IPL chairman Rajiv Shukla said a total of five bidders had entered the fray to bid for the ownership rights of the two new franchises that would replace Chennai Super Kings and Rajasthan Royals, who were both suspended for two years by the RM Lodha panel investigation the 2013 IPL corruption scandal. Harsh Goenka's RPG group, Chennai-based cement major Chettinad Group and Axis Chemicals were the other three bidders.
Under reverse bidding investors were encouraged to bid for lower than the base price of Rs 40 crore set by the IPL. This meant the BCCI would pay a maximum of Rs 40 crore from its central revenue pool to the new owner. The investor who bid the lowest price would eventually bag the ownership rights. Having bid in the negative, New Rising will now pay Rs 16 crore while Intex would pay Rs 10 crore to the BCCI per year of their contracts.
Incidentally all the five bidders opted for more than one city from the nine available. The four bidders other than Intex all had Pune on their roster. New Rising bid Rs minus 11 crore for Nagpur. Intex also bid for Nagpur and Visakhapatnam, but quoted Rs 10 crore for each of the two cities. Chettinad, meanwhile, quoted Rs 27 crore for both Pune and Chennai. RPG bid Rs 17.88 crore for Pune and Rs 20.88 crore for Rajkot. Intex bid Rs 10 crore for both Kanpur and Visakhapatnam. Axis, meanwhile, quoted Rs 15 crore for both Nagpur and Kanpur and Rs 10 crore for Pune
The bidding process lasted for about an hour and was a two-part exercise: the first half involved determining the mandatory technical eligibility of the five bidders followed by a check on the the financial eligibility of the five bidders.