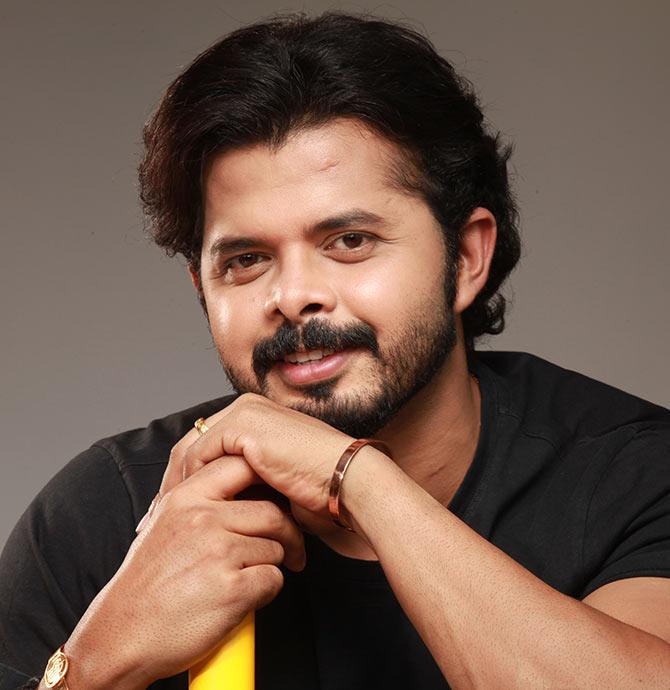 Former Indian pacer Shantakumaran Sreesanth switched over to movies after being banned from cricket for his alleged involvement in the Indian Premier League match-fixing saga in 2013.
Sreesanth will soon be seen in Pooja Bhatt's Hindi film Cabaret and will also make his debut in the South, acting in a film that will be made simultaneously in Telugu, Malayalam, Tamil, and will later be dubbed into 14 Indian languages!
Addressing the media director and producer Sana Yadireddy said, "This is my comeback film and I am very happy to be introducing Sreesanth as my lead actor."
He further added, "Sreesanth is not only a good cricketer, but he is a superb dancer, actor and also an orator. I've seen him performing at many events and always wanted to work with him."
"When we narrated the story, he liked it very much and gave his nod immediately. The backdrop of the film is cricket and it has a very good love story."
He said the film will go on the floors in July and will be wrapped up in six months.
Talking about the film Sreesanth said. "Moreover, many of my family members are into acting. So I chose acting as a career in my second innings. Nothing should stop you. Life is more important than anything else."
He added, "I am also learning Telugu for the film. I am looking forward to a good acting career in the South."
Edited by aatmavu, 23 June 2015 - 09:13 PM.