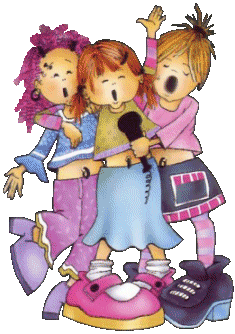 ::: A new game is on the run in Punchapaadam:::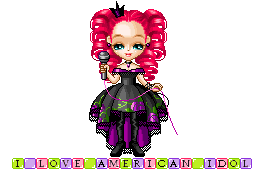 !!!Singing Idol of Punchapaadam!!!

~This is a fun , simple and a really exciting game Sing the Song or rather guess the song from the picture puzzles or clues given~
:::The game is as simple as that and the rules of the game is as follows:::

1. Each round consists of 25 Questions each.
2. Winner from each round will be selected and will be awarded with gills.
3. Maximum 4 or 5 pictures will be given for each song to be guessed.
4. Different round will contain different theme songs and languages too.
5. Each question will carry 5 point each and no copy answer is allowed here.
6. Each extra clues given will reduce the points too considerably.
7. No editing in the answers allowed here .
8. Only 3 guess per person allowed.

:::So lets rock and have some Music Masti out here :::

First Round is New songs Gala Round
Malayalam songs from 2000 to recent ones released !!!
First Round Score Board
1. Mazhathulli
60 points
2. Sreeja
38 points
3. Sahil
35 points
Round 2
Score Board
1. Thulli
20 points
2. Sahil
15 points
3. Dexter
15 points
4. Suresh
5 points
Lalettan Songs Only Round !!!
Edited by Manasa, 02 November 2014 - 09:36 AM.